I am finally back after taking a very long extended break! I admit at first it was just to give me time to study for finals but it ended up turning into taking the opportunity to refresh not only my writing but myself also. So for those who stick around and read this blog thank you for your patience. Ok, now back to important things *snicker*.
Once I wipe the tears and throw away the tissues is when I can talk about what a beautiful, light-hearted drama this was. And here I thought no drama could ever surpass Gaskital & K2H in my heart, well guess its big enough to fit all three now! Thanks to such a wonderful find I now have new fave actor/actresses to watch to include Im Jo Eun & Oh Man Seok ! Didn't remember that she was in
Wild Romance
as one half of the dorkable robot couple..just knew there was a reason I loved her so much. This story has so much heart and emotion to it. It's not just about college kids coming together and bonding over musicals, it's about the special relationships and growth that comes out of that shared experience.
Starring Im Jo Eun as Oh Doo Ri
Im Joo Hwan as Jang Jae-Heon
Kim Ji-Won as Park Tae-Hee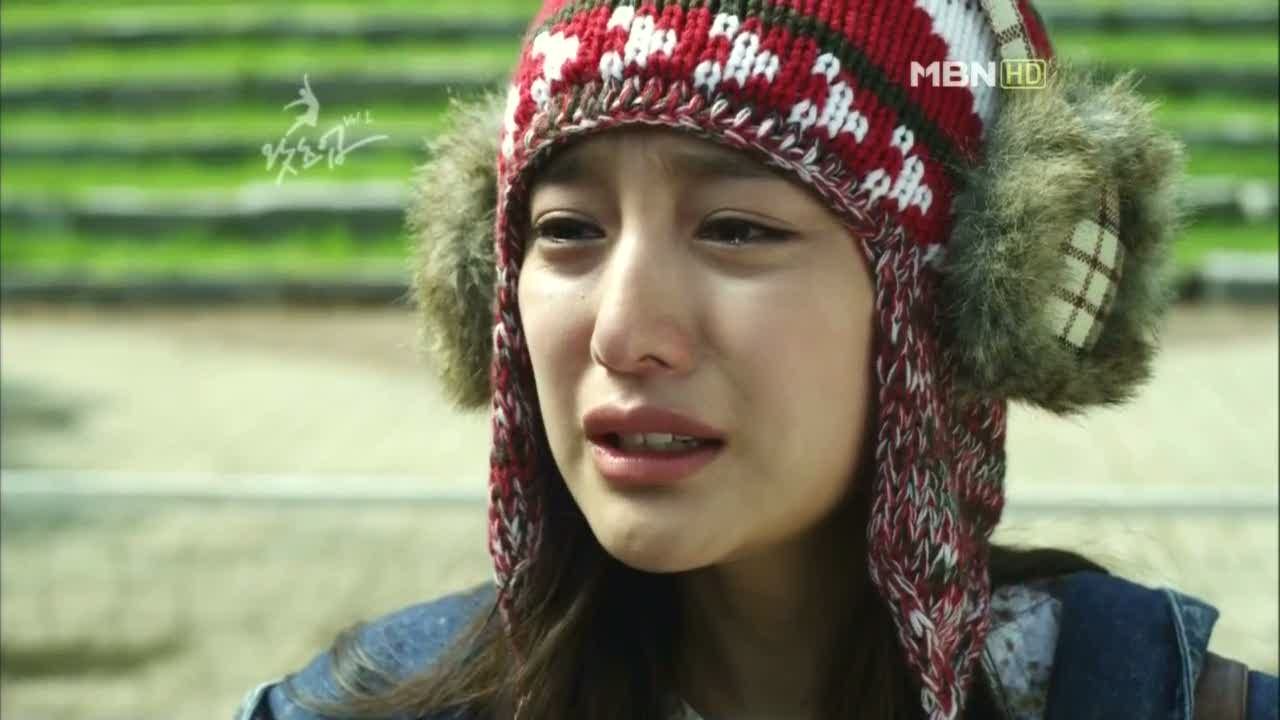 Jo Jung Suk as Kim Byeong-Geon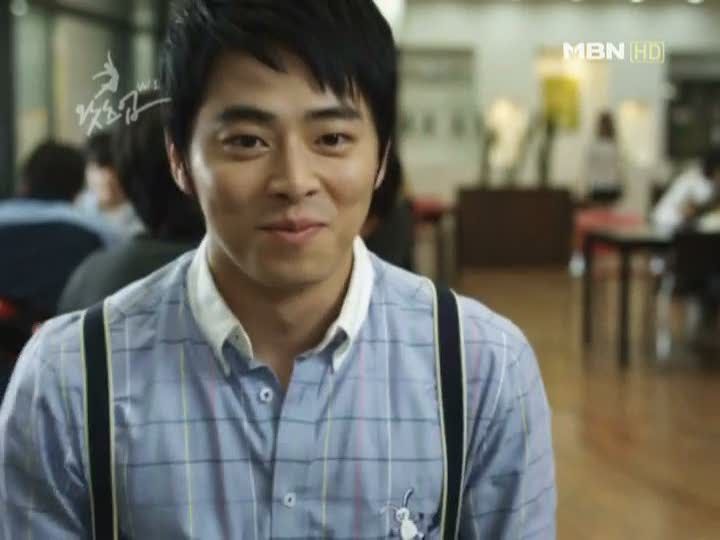 Daesung as Ha Do-Seong
Jang Hee-Jiin as Eun Chae-Yeong
Oh Man Seok as Teacher Seon-Woo Young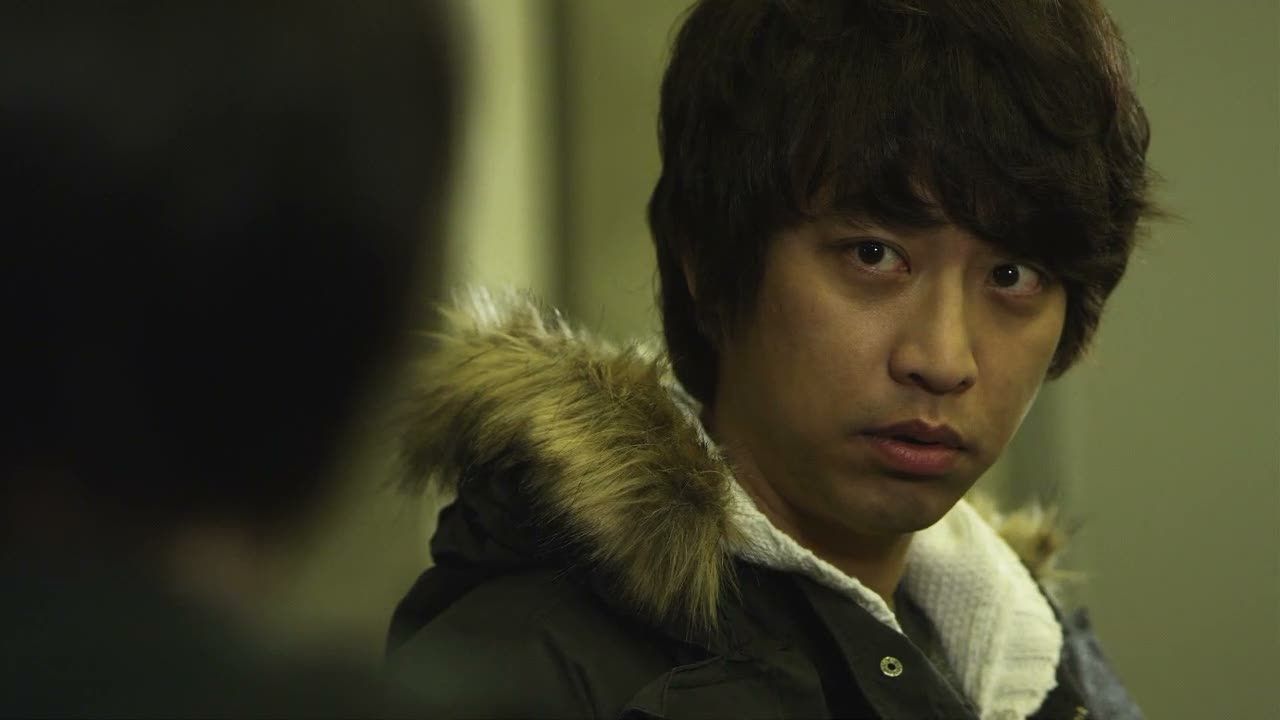 Lee Soo-Hyeok as Lee Soo-Bin
Whats Up caught my eye mainly because of Daesung. I remember watching a Big Bang segment where they went to visit him on the set, so it was always "Man I need to watch that!" because he can sing and I wanted to see his acting skills. Well, yes he can sing but he's also a pretty good actor too. In fact, the entire cast is bursting with talent not only with their acting but they all sing pretty well. I was most surprised with Im Jo Eun & Kim Ji Won's singing parts. While Ji Won has the softer, angelic voice, Jo Eun has the more deeper-rockish voice which suits the character she plays fine.
Here's a clip of her singing a cover of "Whats Up" by 4 Non Blondes.
What I liked most besides the storyline and acting was what an awesome soundtrack this drama would have been. Yes, you heard right, this drama does not have an official OST! Its a crying shame, because each song is placed just right for the emotion of the scenes. Another song that comes to mind is the cover "It's Not Goodbye" by Laura Pausini that both Kim Ji Won & Jo Jung Suk sing. Its a moving song filled with emotions about not letting go of someone you love.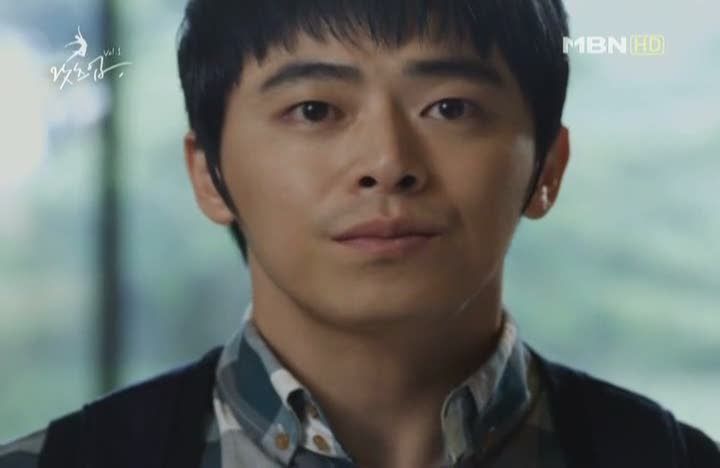 Kim Byeong Geon was my 2nd favorite character because of how pitiful and vulnerable he seemed. At first I just assumed this would be the guy who eventually overcomes his fear of singing but turns out Byeong-Geon has more to offer than that. What this actor has is the ability to make the audience fall in love with his character immediately. If anyone remembers Jo Jung Suk appears in
King 2 Hearts
as the trusted confident to LSG's character, and the new family drama
You're the Best Lee Soon Shin
(which is an awesome drama by the way). On paper it is a pretty simple person to play but what he does is makes them into something more then what they appear. He lacks confidence in the singing department but overtime with the help from friends he overcomes his fear. What it really came down to was how his family treated him. They basically didn't care what he did which is why it was kept a secret in the first place. While he was overcoming stage-fright offstage he was a pretty hilarious person. He was the type of person that thought he was funny but really wasn't, which makes it even funnier the face expressions that he makes!
I could talk about the main storyline with Jang Jae-Heon & Park Tae-Hee but I wouldn't have much to say. Jang Jae-Heon was the typical not-a-bad-boy-but-not-good-boy who just wanted a change in his life outside of stealing wallets from drunken ahjussi's. I liked them as a couple, they really jelled well but at times I felt they hogged the screen time too much.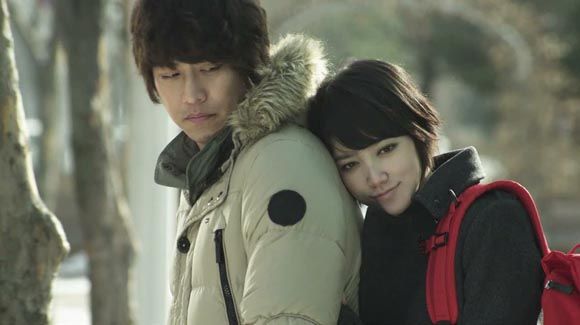 Now Oh Doo Ri couldn't have been better portrayed than by Jo Eun! This character was my favorite because she was so real, cool and loyal. I loved especially the storyline of her falling in love with her professor because it was so innocent. Haha the look on Prof. Woo Young's face is priceless in this photo. Sure her love may have been on-sided but it was not all in vain. As she became the one person to take care of him and be his guardian in his last days. Those scenes between the two were beautiful and sad because this was the first man in her life she could trust and now he was dying. Prof. Woo Young was so hilarious and real just like Oh Doo Ri and at times I believed he admired her tenacity, though I couldn't help but wish he returned her feelings somewhat.
Whenever she cried, I cried, whenever she laughed, I laughed with her. The writers couldn't have created a better character than her. I love when Korean dramas actually present a good strong female character instead of the same one-dimensional/weak woman they usually show. Actually that goes for alot of movie and dramas not just the Korean ones. I hope you guys take the time to see what a wonderful drama this is. Alot of heart and soul was poured into it and it shows throughout the entire drama.
Photo Credit~ Dramabeans