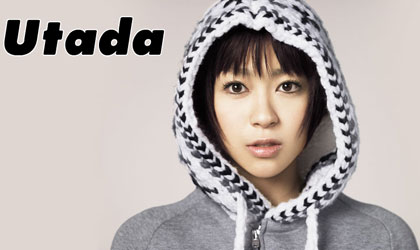 A few years ago I discovered this wonderful singer called
Hikaru Utada
or to her fans better know as just
Utada
. She is a very famous Japanese-American singer, songwriter, arranger, and producer. (Wiki)
Utada's the singer I wish I could be if (1). I spoke Japanese fluently and (2). Had the voice that packs an emotional punch. Her voice is so serene and soothing to listen to. There are very few singers out there like Utada that have affected me like she has, opening my eyes to new sounds and an entire new genre. She transcends today to be one of the greatest singer-songwriters to come out of America and essentially Japan. So j-pop fans I hope you appreciate this post and hopefully you non j-pop fans out there will become new fans today.
"This One (Crying Like a Child)
My 2nd favorite song by her (after her newest Sakura Nagashi). I cried the first time I heard this, it's so well written that you can feel her pain seeping through the music. Personally I think it's written about her ex-husband, I just get that vibe but I could be wrong.
"Sakura Nagashi" is a song Utada wrote for the film
Evangelion: 3.0 You Can (Not) Redo,
which I hear is HUGE in Japan. Being an appreciative fan, Utada on behalf of the staff, not only wrote but composed this song, coming out of her hiatus to do so. Now that's a true fan! Unfortunately
I wasn't able to put the video from Youtube since Utada's company took it down after 3 days so
here
is where you can watch it. It's a sentimental song that she wrote about a mothers love. I can't describe to you how well put together this song is. From the haunting lyrics to the breathtaking music you've just got to listen to it for yourselves.
These next 3 song are considered to be Utada's best work so please enjoy!
"
Passion
"
"
You Make Me Want to Be A Man
"
"
Hikari
"
Photo Credit: Japan-Zone