So sorry for the delay in posting, I've been sick for the last couple of days and didn't feel up to writing anything. For today's post I wanted to showcase 3 dramas I adore. Some you might have heard of and others maybe not. Enjoy!
Secret Garden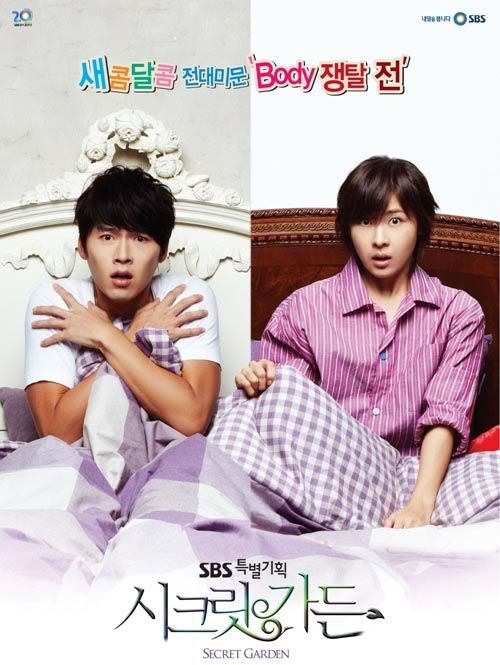 Starring Hyun Bin
Ha Ji-Won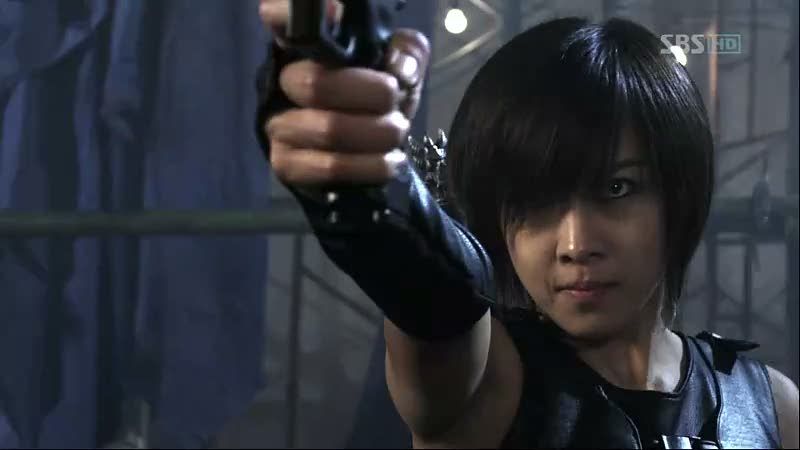 Yoon Sang-Hyun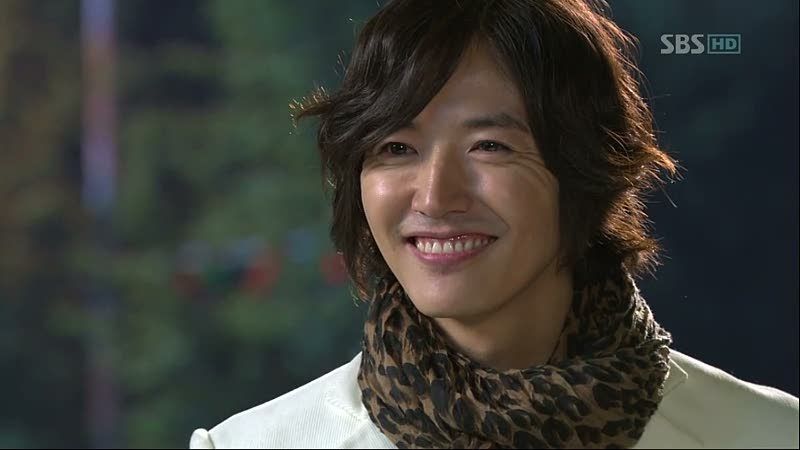 Kim Sa-Rang
Gosh I don't think I have one bad thing to say about this drama and I think (or hope) you guys feel the same way too. Most people love this drama and can talk about it for days on end and why not! It's got romance, comedy, action, and fantasy all rolled into one drama. Since this drama first stole my heart and introduced two great loves in my life (Binnie & Ha Ji-Won) I feel nothing has been able to knock it from the top spot, although Gaksital & King 2 Hearts are serious close seconds. See my reviews on them
here
and
here
. But we're not talking about those dramas so lets get to it. Why I like this drama soo much is that they did everything right. From the hilarious misunderstandings, body-swapping theatrics, to reconciled love between old flames, I was never bored with it. After such a disappointing end of drama
Iris
I needed to invest in something I would love from beginning to end and that was Secret Garden. All the main actors were on point and the chemistry was amazing. I'm kinda saving my full review for another time, so that's why I'm glazing the details of the drama. Look for a more in depth review later.
Can Love Become Money
Starring
Uhm Ji Won
&
Yun Jung Hoon
I don't understand why no one talks about this awesome show. It's one of the most funniest dramas I've seen.
Uhm Ji Won's
character always had me laughing with her antics, never a dull moment with her. Yoon Da Ran has a big mouth, in which she tends to spew whatever comes to mind giving the audience (aand me) something to talk about. But what I admired about her, was the ability to say what's on her mind. It was refreshing because soo many characters never seem to voice their opinions unless their a brassy/in your face character (la'
My Name is Kim Sam Soon)
or have their special "moment" in the drama to speak their thoughts. Now
Yun Jung Hoon's
character was downright funny. His OCD antics had me rolling on the floor and what made the character was his facial expressions. If looks could kill his would. He would say something extremely funny but in that dry tone that spoke of the character's personality. Coming off watching Vampire Prosecutor I had to see what else he could bring as an actor, and I will say he impressed me. The scene that hit me in the heart was when Ma In Tak goes to see his amnesiac mother in the hospital and he starts pouring out his heart of why she abandoned him etc. Then she answers him as if she knew that this was her son, the emotions of hurt and disappointment coming across In-Tak's face were heartbreaking. It was a very well acted scene which hopefully will entice you to watch this wonderful drama.
Flower Boy Ramyun Shop
Starring
Jung Il Woo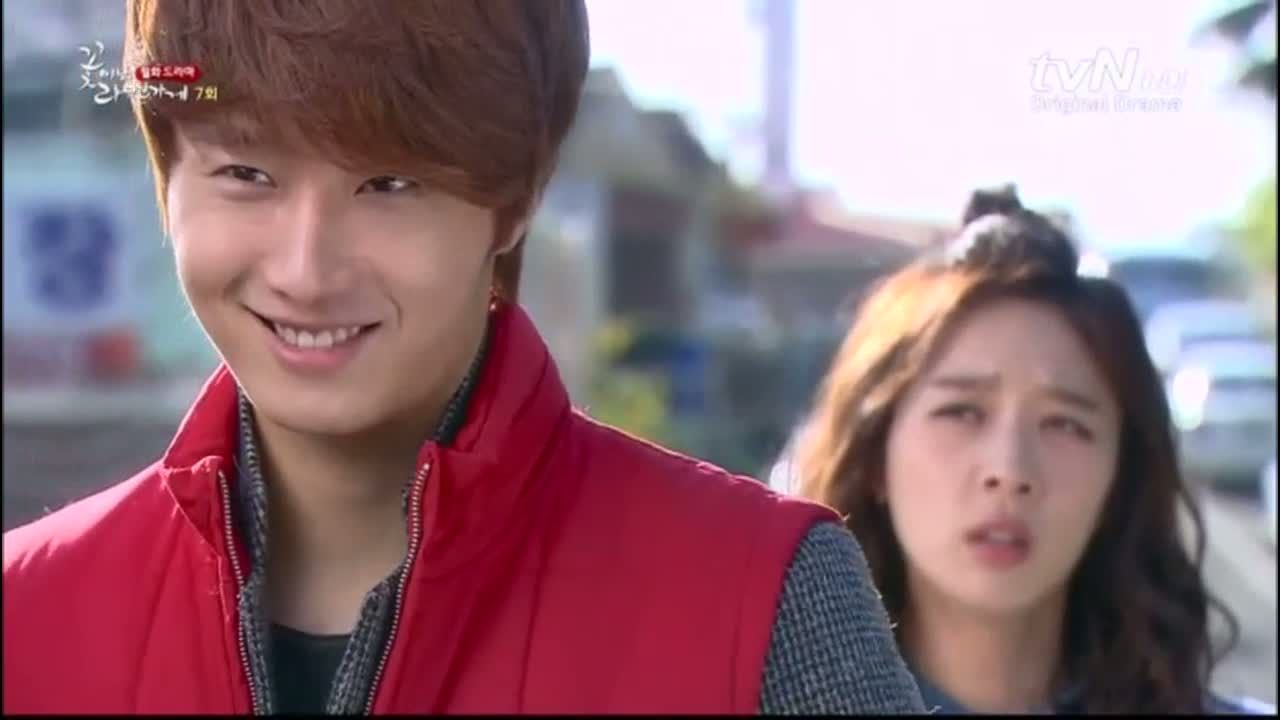 &
Lee Chung Ah
At first I wasn't too sure about this drama mainly because it was about what else, flower boys. Not that there's anything wrong with that but I didn't think it would be a great drama if all it showcased was how pretty the main lead was! Thank God I stuck around after the first 2 episodes, because if I hadn't I would has missed out on what a gem this really was. In the beginning I couldn't relate to the
Lee Chung Ah's
character because she was soo hung up on Chi-Soo it was like she had nothing else but love on her mind. Eventually throughout the course of the show she won me over with her naive winsome ways and adorable smile. She became someone I admired towards the end, the producers gave her role a little spin on the cliche that the guy comes in to save the girl, and made it that she in fact swoops in to save her man. Super woman to the rescue! Now for
Jung Il Woo's
role...I actually liked him. I mean the whole rich-guy-who-knows-he-looks-good act endeared me to him. The part where Chi-Soo didn't know he was falling for Eun-Bi I thought was the cutest and most realistic feeling of not understanding the emotions of a crush or even more than a crush. Here was this confident guy who thought he basically ruled the world and one encounter with a woman turns his world upside down for the better. I can't close this review without mentioning the side characters such as
Hyun-Woo, Ba-Wool,
and
Kang-Hyuk.
These guys were a great addition to an already stellar cast but I gotta admit that Ba-Wool was my favorite. Not only was he adorable but his protectiveness over Eun-Bi showed his fierce love for his noona. And we can't forget his undying love for So-Yi. This show is a wonderful example of portraying love's first feelings and the emotions that people go through. Check it out you don't want to miss this gem.